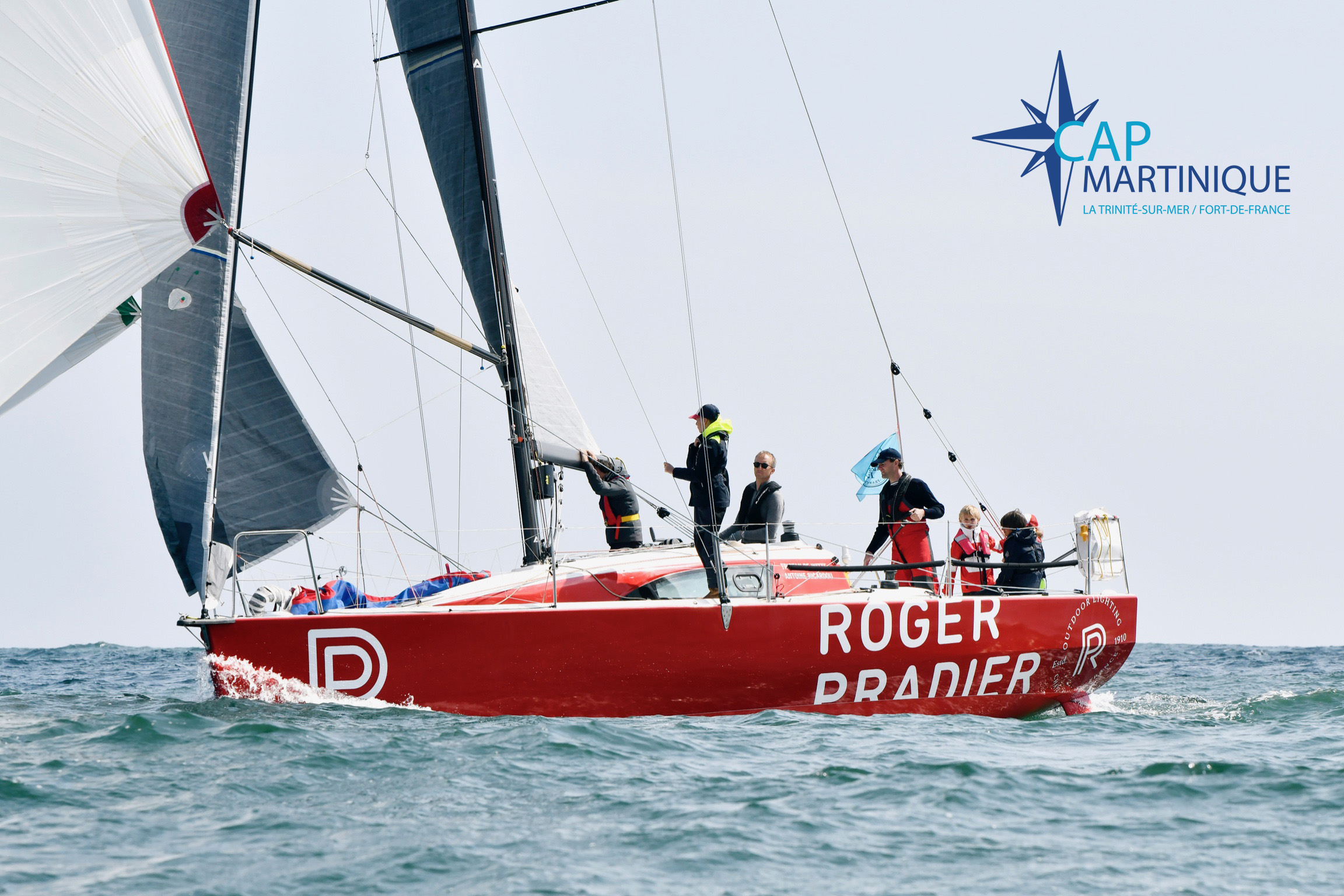 The Cap Martinique Transatlantic race is on! Roger Pradier ®, manufacturers of quality outdoor lighting, and Sécurlite, are sponsoring the #56 sailing boat – WITTE SPIRIT 2
April 2022
Roger Pradier ®, which manufactures high quality outdoor lighting and contributes to the development of industries in our regions, has decided to sponsor a sailing boat bearing the colours of France's Entreprises du Patrimoine Vivant fine crafts association, reflecting the fact that environmental and social concerns lie more than ever at the heart of our concerns.
Backing Entreprises du Patrimoine Vivant means:
- backing the spread of unique know-how and high-quality manufacturing, rather than settling for low-quality, rapidly obsolescent goods
- backing sustainable, long-term employment in our regions
- backing a low-carbon footprint economy by limiting transportation
Our entire workforce will be cheering the skippers as they face up to this tremendous new challenge!
Tristan De Witte is the founder of Groupe Rivalen, an industrial holding company comprising a number of industrial and crafts enterprises with outstanding manufacturing skills and know-how.
Marcel Dutreux is the founder of Eole Performance, which specialises in repairing and adapting sailing boats and organising nautical events.
Follow the adventure of boat #56 - WITTE SPIRIT 2 - JPK 10.10 at La Cap Martinique
See you on May 1! To follow the race : https://cap-martinique.com/cartographie