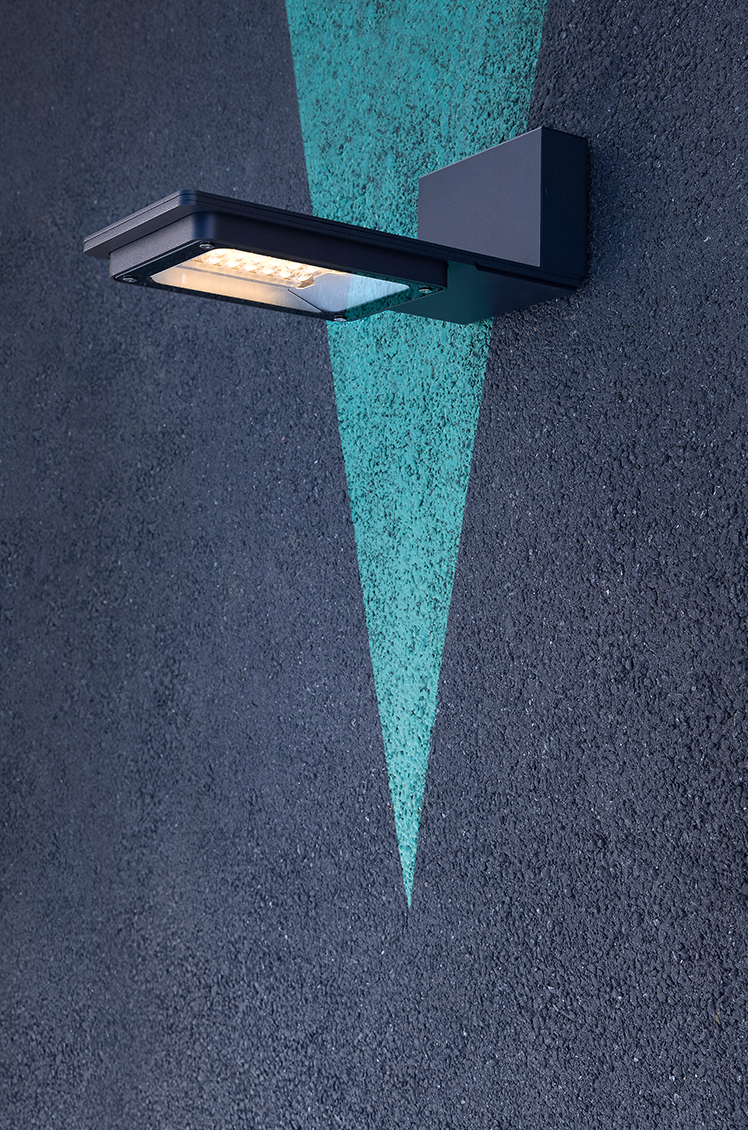 Discover the new HECTOR collection
April 2022
The new Hector range shines out thanks to its distinguished rectangular design. Available in either monochrome or bi-colour versions, this sturdy outdoor lamp consists of a head made out of 3 sheets of aluminium and a high-quality LED module. Available either wall-mounted or as a lamp-post, Hector integrates seamlessly into buildings, lighting up their immediate surroundings.
Demanding environmentally-friendly facilities, public infrastructures, paths and sports facilities will all benefit from the clear and bright lighting projected by Hector, with minimal light pollution. Available in symmetrical or asymmetric versions, Hector is fully dimmable; the lamp's output is thus fully controllable.
Thanks to a multitude of colour combinations, Hector is a unique lamp that can adapt to all environments.
Hector is available in 3 wall-mounted and lamp-post models.
Technical specifications
- Hector can be retrofitted to your facilities to provide an economic, elegant and innovative lighting solution that will project sustainable lighting fit for an ever-changing urban environment.
- Sturdy and long-lasting thanks to a structure made out of 3 sheets of aluminium, its screen-printed clear glass diffuser. - Available as a head only with remote driver for installation on Ø60 poles
- IP65 / Class 1
- Aluminium body
- ULR < 1% / IRC >80
- Lifespan of the LED modules: L80 / 60000 hours